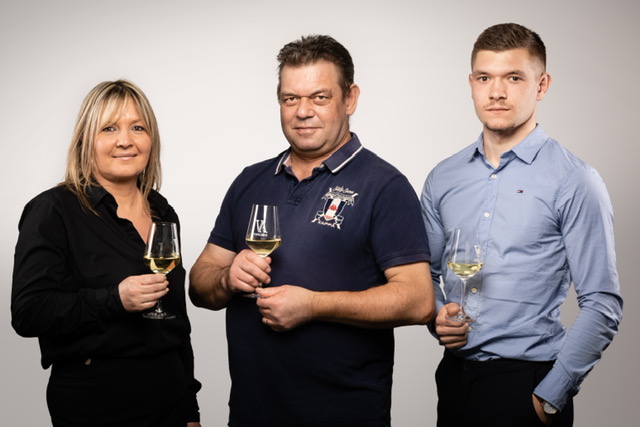 A FAMILY BUSINESS
From a small family business of 2.80 hectares created in 1994 by Stéphane Heyberger and his wife Sarah, our estate has gradually grown over the years.
In 2019, Julien Heyberger joined the family circle and we had the opportunity to acquire new plots of vines in our commune.
Today, our estate consists of 12.5 hectares of vines, mainly on land near the winery, in the Bildstoecklé terroir.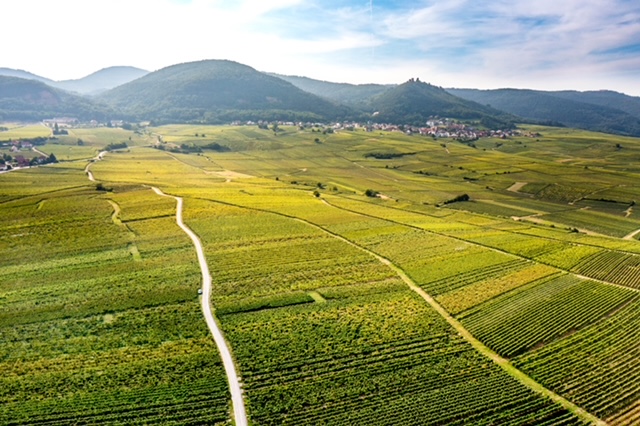 Bildstoecklé is a mainly clay-limestone terroir
Located on gentle slopes above Obermorschwihr, at an altitude of 230 to 350 m, it is suitable for the moderate production of grapes, the most dominant of which are Gewurztraminer, Pinot Gris, Riesling and Pinot Noir.
The same principles and techniques are applied as in the Grands Terroirs of Alsace. Exceptional sunshine conditions due to its south-facing location and its exposure to the wind.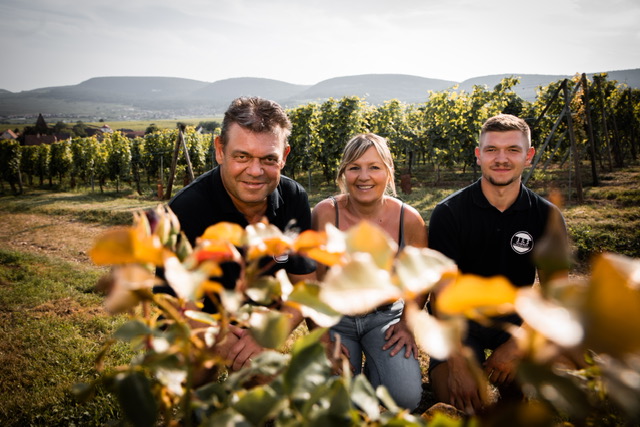 OUR RESPECT FOR NATURE
The cultivation of the vine has always been respectful of the environment since the first day, with commitments such as: integrated pest management by sexual confusion, limitation of weeding, refusal of chemical fertilizers for the use of organic fertilizers, limitation of yields within a reasonable limit... Today we are even more committed to our nature with, in particular, the HVE certification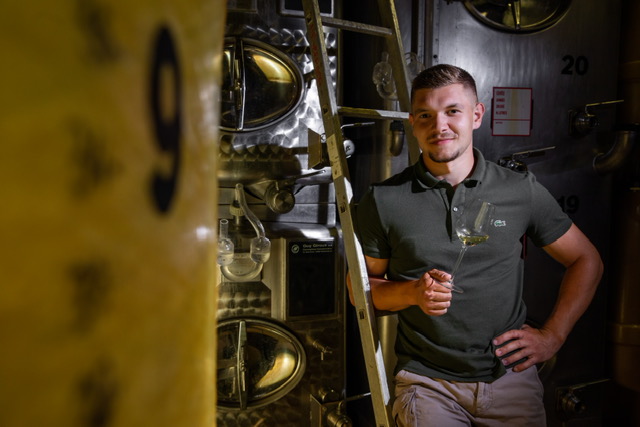 JULIEN
Like Obelix, I fell into it when I was little... My passion for vines and wine was passed on to me at a very young age and it was only natural that, following my work-study studies in other Alsatian wine estates, I set up our family business.To be able to make you taste the fruit of our work is really the most beautiful reward that one can have when one knows all the work required to achieve it. It all starts with a small vineyard planted years before, and ends up in a bottle that conveys emotions.In the domain, I am generally more present for the vineyard and vinification part. I would be delighted to welcome you by my side for a tasting session in order to present our exceptional terroirs in greater detail.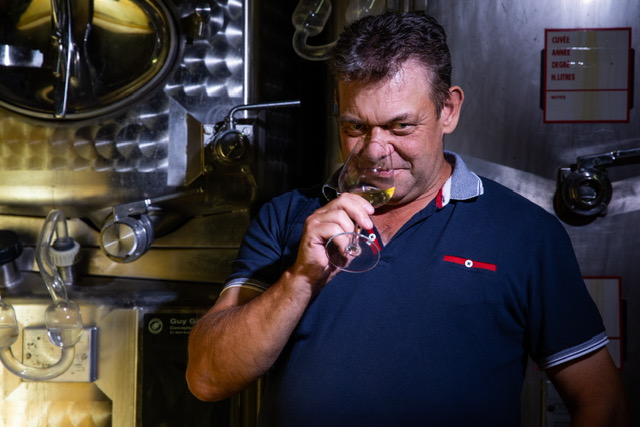 STEPHANE
From a very young age, I wanted to make wine my profession. Unfortunately, the small family business was not enough to support a family. By dint of perseverance, I gradually succeeded in developing our vineyard and finally set up in 1996 following my wine studies.
Everything had to be done and it was a really exciting challenge.After all these years, the passion remains the same and it is with happiness that day after day, surrounded by my family, I try to exploit the best of our vineyard in order to satisfy you at best.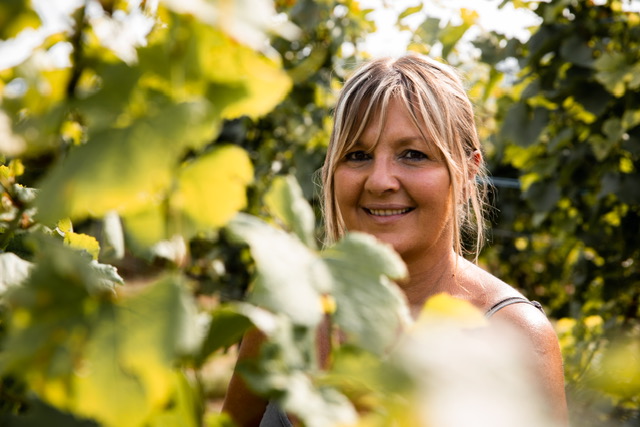 SARAH
Nothing predestined me to end up in the wine business until I met my husband. It was by his side that my passion for this profession developed.

All my knowledge has been acquired through the seasons and experience. I enjoy being in contact with nature by working in the vineyards, but also by taking care of the packaging of the bottles and, of course, by welcoming you to the tasting room.

My favourite grape variety is Pinot Gris, which we produce in several ranges from dry to sweet.
A COMPLEMENTARY, COMPLICIT, PASSIONATE & AUTHENTIC TRIO.

You will find on this site, the whole range of our wines, cultivated, harvested and vinified entirely by us, for your greatest pleasure.

Our tasting cellar is also at your disposal for a short break in our beautiful Alsace region.